LG 21kg Turbowash3d Washing Machine - Black Steel
Shop on credit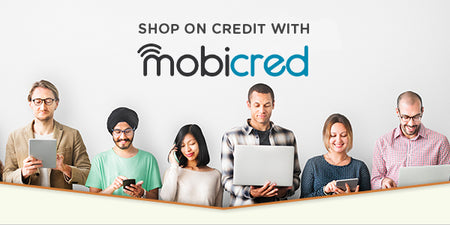 Description
Powerful & Fast 3D Wash
WaveForce and JetSpray generate powerful waves to
enhance washing and rinsing
. Combined with the new TurboDrum, which rotates reverse, TurboWash3
D washes clothes in every possible direction

 
for total cleaning.
WaveForce™ + JetSpray 

Powerful Waterfall and Jet Spray
High-pressure water, from both the waterfall and JetSpray currents, enhances the cleaning action of the wash tub, which circulates laundry in the water with powerful torque.
TurboDrum™ 

Tub & Pulsator Scrub Spin
The wash pulsator and tub spin in opposite directions, generating strong water currents to circulate the laundry left and right for a gentle yet potent scrubbing effect.
Find More Time in Your Day
After washing with powerful WaveForce™ technology and JetSpray rinsing, the laundry is done in less than 40min! TurboWash3D™ takes all the tedium out of doing the laundry and frees up more time for your life.
Save Energy and Water
TurboWash™
saves you water and energy

 
without sacrificing washing performance. 
Stain & Allergy Care with Steam
The hygienic setting, 40?, and sterilization setting, 60 ? will not only wash away allergens from clothes, but also
eliminate 99.9% of harmful bacteria
. 
Easy to Maintain for Next Wash
Auto Tub Clean function helps you to
easily keep the tub clean by removing odors and dirt from the drum
. It's simple to always have your tub ready for cleaner washing. 

Full Stainless Steel Tub & Lint Filter
The washing tub and filter are constructed from stainless steel, which is resistant to contamination. This steel is commonly used for kitchenware and surgical instruments, tools for which hygiene is critical. 
Free Your Hands
LG's Auto Pre-wash is the
easiest option for removing stains
. Just one touch, and tough stains are ready to be eliminated without hand-washing. 

Smart Laundry with Wi-Fi 
SmartThinQ™ technology lets you o
perate or monitor your laundry anywhere, anytime
. You can track
energy consumption or use Download Cycle

 
to add a whole range of new washing cycles. 
Premium Black Finish
Sophisticated elegance that
matches the color and style of any laundry room
. The
 

sleek and stylish black
steel never fails to add refinement.
TurboWash3D
Steam
Full Stainless Steel Tub
Auto Tub Clean
Auto Pre-wash
ThinQ
Capacity:
21kg
Dimension(W x D x H):
690 x 730 x 1023
Operating Color:
Black Steel
Type:
Top Loader

Performance:
HEDD motor
6 Motion
Turbo Wash
Auto Tub Clean
Steam with Heater
Durability:
Full STS Drum 

Convenience:
SmartThinQ (Wi-Fi)
Smart Diagnosis
Design:
Diamond Glass Lid
Soft Closing Door
Payment & Security