Samsung 9kg Washer / 6kg Dryer Combo - Inox
Shop on credit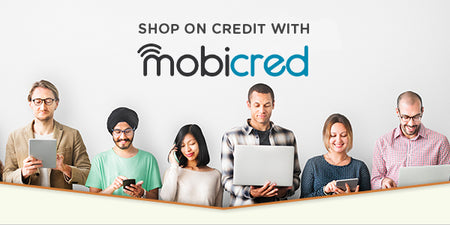 Description
Powerful bubbles - Eco Bubble™
Enjoy efficient cleaning, even at low temperatures* with Eco Bubble™ technology. Detergent is turned into bubbles, so it quickly penetrates fabric and removes dirt easily, while saving energy and protecting its color and texture**.
* Tested in accordance with IEC 60456-2010 / 4kg Wash Load / Super Eco Wash cold (WF80F5E5U4W) vs. Cotton 40°C without Eco Bubble (WF0702WKU). Individual results may vary.
** Based on the Performance Lab Test report by Springboard Engineering on EMPA strips, comparing a normal detergent solution and bubble technology without mechanical action.
Intelligent washing - AI Control
Wash eaily and effectively with powerful AI Control. It personalizes washing by remembering your habits, suggesting cycles and displaying timely information. A SmartThings App* provides advice on cycles, planning and troubleshooting. And it automatically selects the perfect drying course**
* Available on Android and iOS devices. A Wi-Fi connection and a Samsung account are required.
** Auto Cycle Link is only available when both the washer and dryer have AI Control and Wi-Fi connected.
Add items any time - Add Wash™
Relax when you're doing the laundry. If you've forgotten any clothes that need washing the Add Wash™ door lets you simply and quickly add extra items or detergent* after your wash cycle has started**. It also allows you to easily pop in hand-washed clothes that you want to rinse or spin dry.
* Only fabric items, clothing, detergent and softener can be added.
** The Add Wash door only opens when the drum temperature is below 50°C.
Sanitize with air - Air Wash
Keep clothes hygienically fresh without water and detergent.Air Wash technology deodorizes and sanitizes your clothes, so they always smell fresh.Unpleasant odors as well as 99.9% of bacteria*are removed using just heated air.There's no need for boiling or costly and potentially harmful chemicals.
* Based on the Intertek test report. Removes 99.9% of certain bacteria, including Staphylococcus aureus and Escherichia coli. Individual results may vary.
Wash in 59 minutes - Super Speed (59 mins)
Cut your daily laundry time and get clothes thoroughly clean. Simply use Super Speed to wash a load in just 59 minutes*. Eco Bubble™ technology ensures powerful cleaning, while the rinsing time is shortened using Speed Spray. And it accelerates the spin speed to quickly spin-dry clothes.
* Based on using Super Speed at the default settings with a 5kg load.
Hygienic cleaning - Hygiene Steam
Give clothes a deep, hygienic clean with steam. A Hygiene Steam cycle improves the cleaning quality of your wash without pre-treatments. It releases steam from the bottom of the drum, so every item is thoroughly saturated. This removes ingrained grime and 99.9% of bacteria* and allergens**.
Steam Wash certified by BAF and Intertek, steam is dispersed inside the washing machine door to remove allergens and bacteria up to 99.9%.Play video
* Based on the Intertek test report for the Hygiene steam course. Removes 99.9% of certain bacteria, including Staphylococcus aureus and Escherichia coli. Individual results may vary.
** Based on The British Allergy Foundation (BAF) test report for the Hygiene Steam course. Removes allergens derived from house dust mites.
Durable performance - Digital Inverter Technology
Digital Inverter Technology utilizes strong magnets for a quieter* and more powerful performance, but consumes less energy than a Universal Motor. By eliminating the use of brushes, it provides outstanding durability** – backed-up by a 10 year warranty.
* Generally, the lev
Specifications:
Washing Capacity (kg): 9 


Drying Capacity (kg): 6 


Design:
Body colour: Inox
Door: Tint Door + Black Deco
Panel Display: AI Control


Recurso:
AI Control - Yes
AddWash - Yes
Air Wash - Yes
Spin Speed: 1400 rpm
Bubble Soak - Yes
Bubble technology - Yes
Motor: DIT
Language Setting - Yes
Smart Things - Yes
Child Lock - Yes
Delay End - Yes
Drum Clean+ - Yes
Drum type: 1st Diamond
Intensive - Yes
My Cycle - Yes
Pre Wash - Yes
StayClean Drawer - Yes
Steam - Yes
Super Speed - Yes
Time Dry - Yes


Cycle:
Active Wear - Yes
Air Wash - Yes
Bedding - Yes
Cloudy Day - Yes
Cotton - Yes
Colours - Yes
Delicates - Yes
Drain/Spin - Yes
Drum Clean+ - Yes
E Cotton - Yes
Outdoor - Yes
Rinse + Spin - Yes
Shirts - Yes
Silent Wash - Yes
Super Eco Wash - Yes
Super Speed - Yes
Synthetics - Yes
Towels - Yes
Wash+Dry - Yes
Wool - Yes
Cotton Dry - Yes
Synthetics Dry - Yes
15' Quick Wash - Yes
Hygiene Steam - Yes


Physical specification:
Net Dimension (W x H x D): 600 x 850 x 650 mm
Net Weight: 68 kg


Smart:
App Connectivity:
SmartThings App Support - Yes


Warranty: 24 Months
Payment & Security