Ellies 2440va,1440w Modified Sinewave Inverter With Trolley - Black
Shop on credit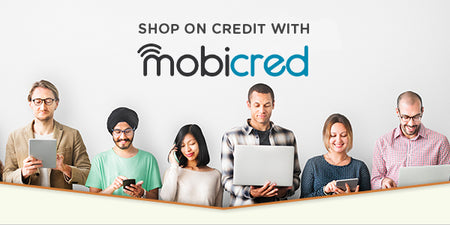 Description
The Ellies 2440VA 1440W Modified Sinewave Inverter with Trolley is an electronic product designed and built to take low DC voltage power from batteries and convert it to standard AC power.
The
ELLIES FBIT2400 Modified Sine Wave 2400VA Inverter
is
 

ideal for backup applications
. During load shedding and power outages, the
UPS Inverter automatically supplies power to connected appliances for a period of time, based on power consumption
.
Energy-efficient inverter/ UPS
Easy to move around - mobile trolley system
Plug & play system
Multifunction LCD display & buzzer alarm
Ideal for home & office use - indoors only
Auto-restart during AC recovery to prevent damage
The UPS Inverter plugs directly into mains power to charge batteries.
The
Ellies FBIT2400 Modified Sine Wave Inverter
can typically run a small LED TV (50W), a satellite (30W), a DVD player (65-175W), an alarm (20W), a LED lamp (5 x 5W) and a mobile phone (5W) for 9 hours or more.
Inverter comes with Battery.
Specifications:
Ideal for home, office and indoor use.
Overload protected.
Built in ATS (Automatic Transfer Switch) with adjustable
mains failure sensitivity.
Built in intelligent battery charger.
Battery saving and low battery disconnect function.
Fossil fuel and pollution free.
Automatically shuts down to prevent damage to your
equipment and inverter if maximum output is exceeded.
Notifies you if there is a flat battery or a risk of overloading.
Easy to move around and setup when required.
Movable trolley system.
Warning buzzer.
Input power:

 

24VDC
Output power:

 

220VAC
Temperature:

 

0-40°C
Transfer time:

 

15-20ms, 40ms max
Dimensions:

 

Height 587 X Dept 480 X Width 455 (mm)
Weight:

 

68.5 kg 
Warranty:

 

1 year for the inverter and casing
Payment & Security