JLAB Jbuddies Studio On-ear Kids Headphones - Graphite / Blue
Shop on credit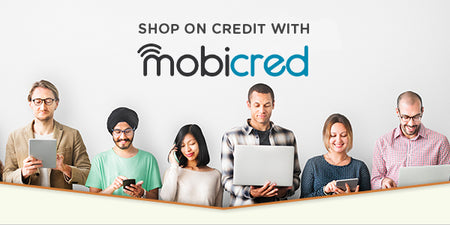 Description
In-ear design with comfy Faux Leather cushions and padded headband offer all-day comfort for all ages, from grade school tykes to teens.
Volume Safe
What would great style be without performance? The JBuddies offer safe-volume control, with built-in volume regulators, to ensure kids never rock out past 85db. And each pair is still designed with JLab's high performance sound standards in mind.
Adjust And Fold
Built for everyone who loves to rock 'n' roll, the smooth-sliding metal adjustments and feather-light build are ready to hit the road. The plush circular ear cups rotate 80 degrees and fold up in the palm of your hand so you can bring them wherever life takes you - on or off tour. Compact, adjustable headband fits growing kids from ages 6-16.
Music To-Go
Kid safe volume limiter at 85db
In-line universal mic with track control
Cloud Foam ear cushions, fits ages 6+
Compact folding design
Stainless steel headband with plush Memory Foam cushion
40mm drivers
Frequency: 20Hz-20kHz
Braided nylon cord with 90 degree jack
JLab Lifetime Warranty
GO KID-FRIENDLY.
***The Wirecutter's corded headphone pick for older kids and safe listening***
Comfort for home or school. Style to suit any teen. JLab's on-ear Cloud Foam cushions offer ultimate comfort for homework session focus without the rockstar price tag. The smooth-sliding metal adjustments and feather-light build give the long-lasting, all-day comfort kids require. Not to mention they're tested and approved for safe listening for kids with their built in volume-limiter at 85dB.
Specifications:
Kid safe volume limiter at 85db
In-line universal mic with track control
Cloud Foam ear cushions, fits ages 6+
Compact folding design
Stainless steel headband with plush Memory Foam cushion
40mm drivers
Frequency: 20Hz-20kHz
Braided nylon cord with 90 degree jack
Warranty: 24 Months
Payment & Security