Kenwood 4.3L Multi One Mixer
Shop on credit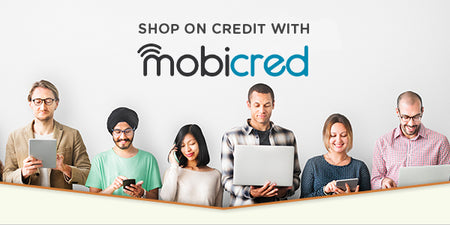 Description
MultiOne
When it comes to food preparation, the MultiOne really is one solution for everything. Grate your way to easier and healthier meals or use the mixer to whisk, beat and mix your way to delicious desserts and treats. With MultiOne on your side you'll always have a helping hand to make something new.
Making mixing easy
The three dedicated MultiOne bowl tools make creating cakes and breads simple.
Mix up cake batters in seconds with the unique k-beater that reaches every part of the bowl
Whip up meringues with the specially designed balloon whisk
Knead bread to perfection with our spiral dough hook, designed to help you take all the hard work out of baking breads
Take the hassle out of food preparation
The MultiOne machine comes with a wide variety of attachments to make food preparation faster and easier. Chop up vegetables in seconds with the food processor complete with stainless steel knife blades and 3 discs for slicing, grating and rasping. Blend quick and easy smoothies or fresh healthy juices with the juice extractor and glass blender attachments. Or prepare fresh burgers and sausages from scratch easily with the food mincer attachment.
Big enough for all the family
With a 4.3 litre bowl, the MultiOne is great for feeding the whole family. The powerful 1000W motor takes everything in its stride, making those family meals a breeze to make.
Specifications:
Blender: Glass
Citrus juicer: Yes
Continuous juicer: Plastic
Dough hook: Yes
Food mincer: Yes
Food processor: Yes
K-beater: Yes
Outlet - dual drive: Yes
Outlet - slow speed: Yes
Whisk: Yes
Body material: Plastic
Bowl material: Brushed stainless steel
Bowl tool material: Coated
Colour: Silver
Motor power (wattage): 1000W
Size (cm): 29.0H x 24.7W x 40.0D
Speed: Variable
Weight: 5.28kg


Functions
Electronic speed control: Yes
Total mixing action: Yes
Miscellaneous
Dishwasher safe parts: Yes
Spatula: Yes
Splashguard: Yes


Capacities
Bowl size (total): 4.3 litres

Capacity - cake: 1.6kg
Capacity - dough: 500g (flour) 800g (total)
Capacity - egg whites: 8
Capacity - flour for pastry: 450g (flour)


Warranty: 12 Months
Payment & Security