Kenwood Triblade Hand Blender
Shop on credit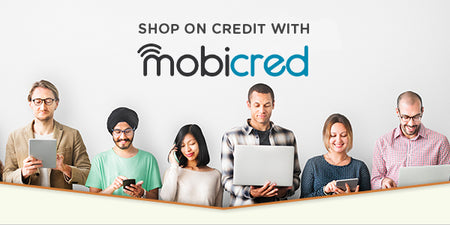 Description
The new range of Triblade hand blenders are faster, stronger and even easier to use than ever before. Performance improvements and brand new attachments will help you blend, mash and chop your way to the perfect meal, quickly and effortlessly.

Triblade: the power of 3
Our unique Triblade system is a truly innovative design that combines 3 elements to give you unrivalled performance: angled blades blend more of your food in less time, specially designed ribs reduce suction and the unique foot shape stops splashing, keeping you and your kitchen clean.

Even easier to use and more powerful
An improved motor makes the new range of Triblade 14% more powerful than ever before and able to handle 20% heavier loads – right down to the toughest foods such as frozen fruit and root vegetables.

Changes to the shape of the handle make the Triblade hand blender even more comfortable to use and the Suregrip material won't slip even in wet or greasy hands.

Take control
Smoother speed control gives you complete power over your food. Simply slide the easy to use dial from minimum to maximum speed and blend your food to the perfect consistency every time with no mistakes.

Not just for blending….
A wide range of attachments mean that your Triblade hand blender can do so much more than just blend. Create the perfect creamy mash or soups with the MasherPro (available in metal or plastic) and Soup XL attachments, chop herbs for cooking or salsa for dipping in seconds with the chopper attachment or whisk up egg whites and batters in the specially designed beaker with the balloon whisk attachment.
Specifications:
Easy to clean
Dishwasher safe parts
Variable speed plus turbo function
Easy release buttons for attachments
Optimum performance for effortless blending
Central top cord exit to deflect the cord away from food
Metal blending triblade wand: Durable stainless steel triple blade system
Unique soup XL pan blending attachment: Large foot with triblade system for blending bigger batches
Durable stainless steel balloon whisk: Ideal for egg whites, creams and desserts
Versatile masher with two screens for coarse or fine mash, developed for even tough foods
Specifications:
Assembled Dimensions: 7 x 7 x 42cm
Weight: 2.1kg
Colour: White & Grey
Power: 800W
Material: Plastic
Chopper Capacity: 0.5 Litre
Beaker Capacity: 0.75 Litre
Warranty: 12 Months
What's in the box:
x 1 800W Power Handle
x 1 Metal Triblade Wand
x 1 500ml Chopper
x 1 750ml Beaker
x 1 Whisk
x 1 Metal Masher Pro With Coarse & Fine Screens
x 1 Soup XL Blending Attachment
Payment & Security