Nespresso Essenza Mini C30 Coffee Machine - Piano Black
Shop on credit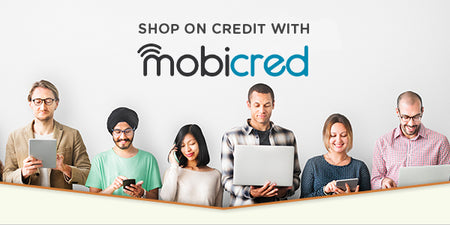 Description
Nespresso has delivered its most pure and sleek compact machine yet, without any compromise on taste! The Nespresso Essenza Mini coffee machine offers 2 programmable cup sizes, is intuitive, easy to use, and creates perfect coffee just the way you like it.
The surprisingly small unit serves you with a great coffee in just a few minutes thanks to its high-pressure pump and fast heat-up system. Each machine includes a complimentary welcome set containing a range of Nespresso capsules with unique aromatic profiles.
A bold personality is brought to you in a compact package with the Nespresso Essenza Mini coffee machine. Clean-cut lines give this small coffee machine a big presence in any kitchen. And thanks to its light, 2.3kg frame, it will fit wherever you need it. With two programmable cup sizes, the Nespresso Essenza Mini coffee machine fits any space, and any taste. Its high-pressure pump prepares either Espressos or Lungos, just the way you like them.
Barista-quality coffee is never far away thanks to the Essenza Mini's 19-bar pressure pump. Revealing every aroma of your Nespresso coffee capsule. With the crema to match. And, to keep things moving, it heats up in under 30 seconds. The Nespresso Essenza Mini s compact shape is neatly matches by its light environmental footprint. After just 3-minutes, its eco-mode kicks in. And this clever little coffee machine will even switch off after 9-minutes of inactivity.
Small gestures, big impact. Nespresso follows highly rigorous standards in selecting coffee. Hermetically sealed and recyclable aluminium capsules are created as an optimum way to lock in freshness and provide exceptional taste. As a result, Nespresso offers a wide variety of blends to satisfy every taste at any moment of the day.
Specifications:
Compact and easy to use: Ultra-light and ultra-compact, the Essenza Mini coffee machine combines a pure sleek compact design (84mm W x 204mm H x 330mm L), with the simplicity of use to make a perfect Espresso or Lungo. The machine is easy to use and move around in any kitchen or home. High-tech: 19-bar high-pressure pump and fast heat-up system (in only a few seconds). Easy insertion, automatic piercing and brewing of coffee capsules.
Handy interface: 2 programmable coffee selections with automatic flow-stop for Espresso and Lungo preparations.
Energy-saving: Eco-mode for low energy consumption after 3 minutes of inactivity and an automatic energy-saving function that switches the machine off after 9 minutes of inactivity. Easy cleaning: Removable water tank and capsule container for quick and simple cleaning.


Dimensions: 84mm (W) x 328mm (d) x 203mm (H)
Warranty: 24 Months
Payment & Security