Samsung 328L Nett Bespoke Frost Free Top Fridge Bottom Freezer Combination Fridge - Glam Pink + Glam White
Shop on credit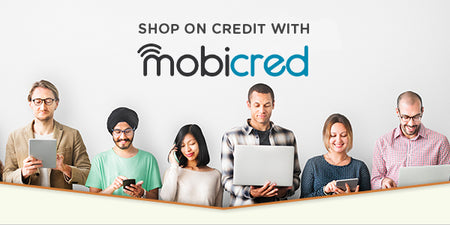 Description
Customize your fridge to work your way - Bespoke - Customizable Module/Combination
Customize and combine refrigerators to suit your lifestyle. You can use it as a single module with one full-length door. However, if you want more storage space, you can also seamlessly combine two modules with either four doors* or one full-length door and two doors on the opposite side**.
A stylishly unique design - Bespoke - Customizable Design
Create a beautifully stylish and unique kitchen space with a customizable design. It is available in a choice of 3 patterns: a soft velvet Satin Glass and a high gloss Clean Glass, with various door color options including Gray and more*.
Fits perfectly into your kitchen - Bespoke – Customized Fit
Make sure that your refrigerator fits perfectly into your kitchen. Its standard depth* will fully align with your cabinetry. This refrigerator can be installed as either a counter-depth** style or a kitchen-fit* style by aligning your kitchen cabinet.
Fast cooling and freezing on demand - Power Cool/Freeze
Enjoy a rapid cooling performance. At the touch of a button, Power Cool blows intensely cold air into the fridge to quickly cool your groceries or favorite drinks. Power Freeze delivers a fast blast of cold air into the freezer. It's great for freezing or firming up frozen food and making ice.
Evenly cools in every corner - All Around Cooling
Make sure that all your food is properly cooled. All Around Cooling cools each compartment evenly from corner to corner. It continually checks the temperature and circulates cool air through strategically placed vents. So food is kept at the optimum temperature and stays fresher for longer.
Holds in the cold for lasting freshness - Metal Cooling
Keep food fresh, even if you often open and close the fridge door. A Metal Cooling plate in the rear wall helps to maintain the optimal internal temperature. It retains the cold and prevents the loss of cool air when the door is open. And it quickly restores any heat loss when it's shut again.
Frost free food freshness for longer - No Frost
Avoid wasting time and power defrosting the refrigerator. No Frost technology enhances the air circulation to maintain a constant temperature, which prevents the buildup of ice. It also reaches the target temperature much faster. And places less demand on the cooling system, so it lasts longer.
Opens in whichever direction you want - Reversible Door
Choose the direction that your fridge and freezer open with Reversible Doors. It means it is always ideal for your preferred kitchen layout. Each door can be reversed simply by changing the hinges over. So it fits almost anywhere and you can enjoy the convenience of doing things just how you like.
Easily store & access food - Full Open Box
Store and access frozen food much more efficiently and conveniently. A spacious Full Open Box makes it easier to organize and remove a wide variety of items – even bulky foods, like a tub of ice cream. It slides out all the way for optimum use of space even if the door is only open 90 degrees.

Holds larger items and stores more - Big Guard
Keep the family happy with plenty of chilled beverages. A Big Guard shelf in the door makes it easy to store bulky containers of milk and fruit juice or big bottles, like water, soda and condiments. It also offers easy access storage for bottles up to 3 liters and two additional rows for cans.
See in every corner with brighter light - LED Lighting
Find ingredients more easily, and save space and money
Specifications:
Capacity
Gross Total (liter): 350 
Gross for Freezer (liter): 118 
Gross for Fridge (liter): 232 
Net Total (liter): 328 
Net for Freezer (liter): 98 
Net for Fridge (liter): 230 


Cooling Feature
No Frost - Yes
Cooling Type: All-Around Cooling


Refrigerator Feature
Number of Shelf (Total): 4 
Dairy Compartment - Yes
Wine Rack - Yes
Number of Door Pocket: 4 
Egg Container (Egg Tray) - Yes
Interior LED Light: Top LED
Shelf Material: Tempered Glass + Metal Deco
Number of Vegetable&Fruit Drawer: 1 
Power Cool Function - Yes


Freezer Feature
Number of Drawer: 3 
Power Freeze Function - Yes
Ice Tray - Yes


General Feature
Door Reversible - Yes
Door Alarm - Yes
Refrigerant: R-600a
Compressor: Digital Inverter Compressor
Cooling Cover: Metal Cooling Duct


Exterior Feature
Display Type: Internal
Door Handle: Recess
Color: Glam Pink + Glam White (Fixed)
Door Type: BESPOKE


Energy
Physical specification
Net Dimension (WxHxD) (mm)595 x 1853 x 669 
Net Width (mm)595 
Net Case Height with Hinge (mm)1853 
Net Depth with Door Handle (mm)669 
Packing Dimension (WxHxD) (mm)654 x 1947 x 702 
Packing Width (mm)654 
Packing Height (mm)1947 
Packing Depth (mm)702 
Net Weight (kg)82 
Packing Weight (kg)88 
20 / 40 / 40 H (Container)24 / 54 / 72


Warranty: 24 Months
Payment & Security