Samsung 385L Nett Bespoke 1 Door Fridge - Glam Lavender
Shop on credit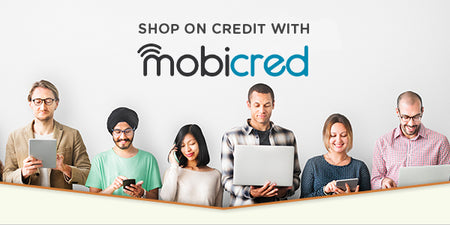 Description
Customize your refrigerators to work your way
Customize and combine refrigerators to suit your lifestyle. You can use it as a single module with one full-length door. However, if you want more space, you can also seamlessly combine two modules with two full-length doors*, or even more.
A stylishly unique & personalized design
Create a beautifully stylish kitchen with a customizable door design. There's a choice of 2 materials: a soft velvet Satin Glass and a high gloss Glam Glass. And you can combine these with 4 different colors to suit your personal taste: Satin Beige, Satin Navy, Satin Sky Blue and Glam Lavender.
Seamlessly minimalist and stylish design - Flat Design
Add a touch of premium elegance that upgrades your kitchen. The minimalist flat design will blend harmoniously with any modern kitchen interior and fit seamlessly with your existing furniture. Or it can be perfectly combined with other bespoke modules to create the appearance of one appliance.
Neatly store & easily find more food - Large Capacity
Store and neatly organize much more food. A large capacity means there's plenty of room in the fridge to store your weekly grocery shopping. And it's much easier to keep everything efficiently organized. So you can quickly put in, find and take out what you want, whenever you want.
Stays frost free without time and effort - No Frost
Avoid wasting time and power defrosting the refrigerator. No Frost technology enhances the air circulation to maintain a constant temperature, which prevents the buildup of ice. It also reaches the target temperature much faster. And places less demand on the cooling system, so it lasts longer.
Preserves food freshness for longer - All Around Cooling
Make sure that all your food is properly cooled. All Around Cooling cools each compartment evenly from corner to corner. It continually checks the temperature and circulates cool air through strategically placed vents. So food is kept at the optimum temperature and stays fresher for longer.
Holds in the cold for lasting freshness - Metal Cooling
Keep food fresh, even if you often open and close the refrigerator door. A Metal Cooling plate in the rear wall helps to maintain the optimal internal temperature. It retains the cold and prevents the loss of cool air when the door is open. And it quickly restores any heat loss when it's shut.
Holds in the cold for lasting freshness - Optimal humidity
Humidity Control Vegetable Box
The Humidity Control Vegetable Box keeps more fruits and vegetables fresh for a long time, especially as it's large enough to store bulky items. It continually adjusts the moisture level to maintain the optimal humidity by automatically opening and closing a vent to hold in or release moisture.
Fast cooling and freezing on demand - Power Cool + Power Freeze
Enjoy a rapid cooling performance. Power Cool blows intensely cold air into the fridge to quickly cool your groceries or favorite drinks. Power Freeze delivers a fast blast of cold air into the freezer. It's great for freezing or firming up frozen food and making ice.
Easily store & reach - Slide-in Shelf
Reaching into your fridge often means navigating an obstacle course of items, but the Slide-in Shelf simply slides in and out. So you can efficiently store, organize and access your food – quickly and easily finding and reaching things at the back and in every corner, with no "dead space".
Easily store & reach - Adjustable Door Bin
Fitting large or oddly shaped items into the fridge can be a challenge. So an Adjustable Bin in the door helps you easily orga
Specifications:
Capacity
Net Total (liter): 385‎
Net for Fridge (liter): 385‎
Gross Total (liter): 394‎
Gross for Fridge (liter): 394‎


Cooling Feature
Cooling Type: All Around Cooling


Refrigerator Feature
Number of Shelf (Total): 6 EA
Number of Shelf (Foldable): 1 EA
Dairy Compartment - Yes
Wine Rack - Yes
Take Out Tray - Yes
Number of Door Pocket: 7 EA
Egg Container (Egg Tray) - Yes
Interior LED Light: Top + Side LED
Shelf Material: Tempered Glass + Metal Deco
Number of Vegetable&Fruit Drawer: 2 EA


General Feature
Door Reversible - Yes
Refrigerant: R-600A
Autonomy Hour (Temp rising): 0 h
Compressor: Digital Inverter Compressor
Cooling Cover: Metal Cooling Duct


Exterior Feature
Display Type: Internal
Door Handle: Slim Easy bar
Color: Glam Lavender


Performance
Energy Efficiency Class: A++
Noise Level: 39 dBA
Climate Class: SN, N, ST, T


Smart
App Connectivity
SmartThings App Support - No


Physical specification
Net Dimension (WxHxD) (mm): 595 x 1853 x 688‎
Net Width (mm): 595‎
Net Case Height with Hinge (mm): 1853‎
Net Case Height without Hinge (mm): 1853‎
Net Depth with Door Handle (mm): 688‎
Net Depth without Door Handle (mm): 647‎
Packing Width (mm): 646‎
Packing Height (mm): 1950‎
Packing Depth (mm): 760‎
Net Weight (kg): 85.5‎
Packing Weight (kg): 90.5‎


Warranty: 24 Months

Payment & Security