Samsung 535L Side By Side Fridge With Digital Inverter Technology - Elegant Inox
Shop on credit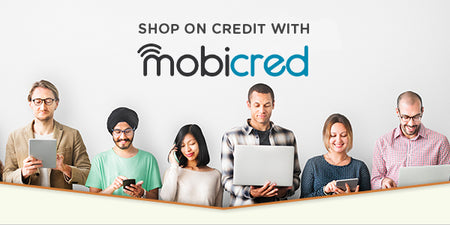 Description
Stylish Minimal Design
Give your home a stylishly modern and minimalist look. The Stylish Minimal Design has a clean and contemporary appearance. So it will fit harmoniously into your kitchen.

Digital Inverter Technology
Enjoy greater energy efficiency, less noise and a long-lasting performance. The Digital Inverter Compressor automatically adjusts its speed in response to cooling demand across 7 levels.

No Frost
Preserve the freshness of food for longer without freezing. No Frost technology maintains a constant optimal temperature in every corner by enhancing the air circulation

All-around Cooling
Make sure that everything in the fridge is cooled effectively, so food stays fresher.
Specifications:
Gross Total (liter): 
566
Net Total (liter): 
535
Net for Freezer (liter): 
179
Net for Fridge (liter): 
356

Cooling Features:
No Frost - Yes
Multi Flow - Yes
Cooling Type: All Around Cooling 

Refrigerator Features:
CoolSelect Zone™ - No
Chill Compartment - No
Deodorizer Type - No
Number of Shelf (Total): 5 ea
Number of Shelf (Silde Out) - No
Number of Shelf (Flip Up) - No
Number of Shelf (Foldable) - No
Dairy Compartment - Yes
Wine Rack - Yes
Number of Door Pocket: 4 ea
Egg Container (Egg Tray) - Yes
Interior LED Light - Yes
Humidity Control (Vegetable & Fruit Drawer) - No
Shelf Material: Tempered Glass
Number of Vegetable & Fruit Drawer: 2 ea
Interior Light: LED 

Freezer Features:
Number of Shelf (Total): 4 ea
Number of Door Pocket: 5 ea
Icemaker: Tray
Interior LED Light - Yes
Ice Tray - Yes
Inline Water Filter - No
Number of Drawer: 2 ea

General Features:
Door Alarm - Yes
Refrigerant: R600a
Cyclopentane Insulation - Yes
Compressor: Digital Inverter Compressor 

Exterior Features:
Dispenser with Water Filter - No
Beverage Station - No
Display Type: LED (External)
Door Handle: ES Half Type
Colour: Elegant Inox
Dispenser Type - No 
Performance:
Energy Efficiency Class: 
A+
Noise Level: 
43 dBA
Climate Class: 
T-Class
Energy Consumption: 
444 kWh/year
Vacation Mode - Yes
Category
Refrigerator Type:
SBS
Physical specifications:
Net Width (mm): 912
Net Case Height with Hinge (mm): 1789
Net Depth with Door Handle (mm): 734
Net Depth without Door Handle (mm): 672
Net Depth without Door (mm): 605 
Packing Width (mm): 974
Packing Height (mm): 1907
Packing Depth (mm): 776
Net Weight (kg): 98
Packing Weight (kg): 105
20 / 40 / 40 H (Container): 18 / 36 / 36
Payment & Security