Samsung Galaxy Buds Pro - Silver
Shop on credit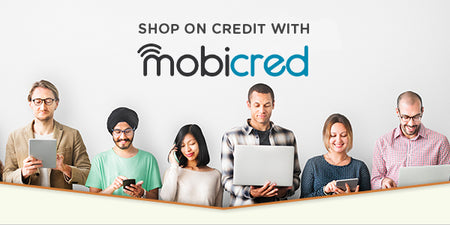 Description
Introducing Samsung Galaxy Buds Pro
These are true wireless earbuds, with pro-grade technology for immersive sound like never before. While Intelligent ANC lets you seamlessly switch between noise canceling and fully adjustable ambient sound. So let the outside in - or keep it out. It's your world. Galaxy Buds Pro let's you hear the best of it.
INTELLIGENT ANC - Noise canceling you can control
Active Noise Canceling on Galaxy Buds Pro filters out up to 99% of background noise. Microphones on the inside and outside monitor noise in real time. Choose the ANC level to dial the world up or down with an intelligent algorithm that cancels out the noise: turn it to High on a noisy bus, or use Low in a quiet library - no need to change the volume.

*Galaxy Buds Pro are compatible with smartphones and tablets running Android 7.0 or later and with more than 1.5GB of RAM.

Voice Detect instantly switches from ANC to Ambient sound when it hears your voice. Like when you're at a cafe using ANC to block outside noise, tell the barista your order and ANC automatically turns off when you speak. These intelligent buds turn down for your conversation, even if you're using Ambient Mode or have ANC turned off, by lowering the volume of your music and focusing the microphone on the person speaking to you. 

Ambient sound means you don't have to take your earbuds out to join the conversation. You can hear voices with clarity and in real time. With an intelligent algorithm raising the volume of the environment through four levels, you don't miss out on important parts of the discussion.
IMMERSIVE SOUND- Get lost in the studio sound
From the highest treble to the deepest bass, notes come through beautifully, thanks to custom-built 2-way speakers with sound by AKG. Galaxy Buds Pro offer the most immersive sound experience on Galaxy Buds, whether you're listening to a new album or the audiobook for your next road trip.
Take noise-free calls that blow your mind. The best quality call for true wireless earbuds means you get less noise and a clearer voice on calls at home or out in the world. With three built-in microphones and the voice pickup unit, every word is crystal clear. The low protrusion design minimizes wind contact, while the sophisticated wind shield solution blocks the sound of wind during calls.
360 AUDIO - Lifelike audio that immersesyou with incredible realism
Experience 360 Audio so engaging, it shifts you into the middle of the scene. With Dolby Head Tracking™ technology, Galaxy Buds Pro place you into the center of your favorite video, movie or TV show. The intelligent motion-tracking sensor pinpoints the direction of the sound as you move your head, enabling a powerful sense of realism in your listening experience. And with content in Dolby Atmos®, hear every detail with greater clarity, and feel a deeper connection to the story.
Noise canceling you can control
Voice Detect
Ambient sound
Specifications:
Speaker: 2 way (11 mm woofer + 6.5 mm tweeter)
ANC: Supported (ANC with Level Control)
Water Resistance: IPX7
Battery:
Capacity (Buds/Case): 61/472 mAh
Play Time* (Buds/Case): 5/18 h (ANC ON & Bixby voice wake-up OFF) / 8/28 h (ANC OFF & Bixby voice wake-up OFF)
Talk Time (Buds/Case): 4/14.5 h (ANC ON) / 5/17.5 h (ANC OFF) 
Call: 3 Mics + VPU (w/1 High SNR Mic)
Voice Wake-up: Seamless AI (Bixby)
Ambient Sound: Supported (4 level adjustable Ambient Sound & Voice Detect)
Chipset: BCM43015 (SIP)
Connectivity: Bluetooth 5.0
Dimensions: 
Buds: 19.5 (W) x 20.5 (H) x 20.8 (D) mm
Case: 50 (W) x 50.2 (H) x 27.8 (D) mm
Weight (Buds/Case): 6.3 g/44.9 g
Memory: 8 MB (for internal system)
Sensor: Accelerometer, Gyro, Proximity, Hall, Touch, VPU (Voice Pickup Unit)
Warranty: 12 months
Payment & Security