Samsung Mx-t70 1500w Sound Tower
Shop on credit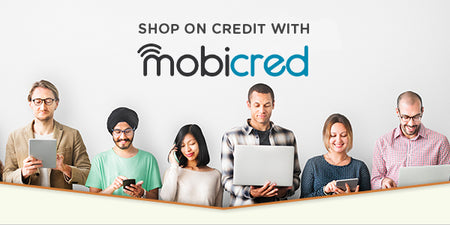 Description
Blast the party rhythm
Pump up your party with Bi-directional sound and powerful 1500 watts of output.
Bi-directional Sound
Experience wider sound stage with Bi-directional room-filling sound.
Built-in Woofer
Feel the enhanced bass performance with long excursion bass unit.
Bass Booster (High Power 1500 Watts)
Enjoy punching-bass boosting sound with intensified low frequencies of the track.
Karaoke Mode
Get on the stage with your friend and sing like a pop star duet.
Expand your Bi-directional sound
Go wall-to-wall with Samsung Sound Tower's unique Bi-directional design. It delivers your music to a wider area for a room-filling sound experience that's ready to raise the roof.
Get the bass drop - Built-in Woofer
Get the perfect bass drop with the 10-inch built-in woofer. It has a long-excursion bass unit to deliver deeper, more powerful sound. You won't just hear it, you'll feel it.
Pump up the bass - Bass Booster
Hit that Bass Booster button and power up the party. The High Power 1500 Watts is the ultimate party booster. Feel the sound as it intensifies low frequencies and adds power to your music, intensifying all the lower frequencies of the track.
Beam up the party - LED Party Lights
Samsung Sound Tower offers a variety of fun light modes, including Party, Ambient, Dance, Thunder Bolt, Star —and it's easy to adjust the effects using the dedicated app on your mobile device. Set the lighting effect to match the rhythm and get dancing!
Water resistance
Sound Tower devices feature a water resistant top-panel so don't have to care about accidental water drips and splashes. Just enjoy the party!
Bluetooth® Multi Connection
Friends who share together, stay together. With Bluetooth® Multi Connection, you and your friend can connect and pair two mobile devices simultaneously to share music and enjoy.
Specifications:

Total Power: 1500 W
Tweeter Driver Size: 1.0' / 12 ohm
Mid-Woofer Driver Size: 5.25' / 6 ohm
Sub-Woofer Driver Size: 10' / 3 ohm


Audio Feature
Sound Modes: STANDARD(MONO), PARTY, HIPHOP, EDM, ROCK, LATIN, HOUSE, REGGAE


Connectivity
USB Music Playback - Yes
Bluetooth - Yes
Bluetooth Code: captX
Bluetooth Multi Connection - Yes
USB Host - Yes (x2)
Bluetooth Power On - Yes
Audio InputYes (3.5mm)
Wired Group Play - Yes
Wireless Group Play - Yes
Karaoke Mic In - Yes (x2)


Dimension
Net Dimension (Main Speaker) (WxHxD): 463.0 x 884.0 x 455.0 mm


Weight
Power
Stand-by Power Consumption: 0.5 W
Energy Star - Yes


Accessory
Special Feature
Party Lighting: PARTY, AMBIENT, DANCE, THUNDERBOLT, STAR, LOVER
Bass Booster - Yes
DJ Effect: NOISE, FILTER, CRUSH, CHORUS, WAHWAH
Karaoke - Yes
Samsung Giga Partry Audio App - Yes


Warranty: 24 Months
Payment & Security